The Executive Board, with King's commissioner John Berends, and the Secretary-General of the Provincie Gelderland visited NIZO on 23 November.
Nel Zoon (CSO) explained during this visit NIZO's role as CRO: in the innovation chain of food production NIZO offers development and pilot production of innovative new food products to help their customers to meet fast and radically changing consumer demands. As part of the Foodvalley ecosystem NIZO works in this closely together with a lot of partners, some were also present at this working visit.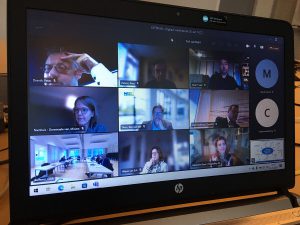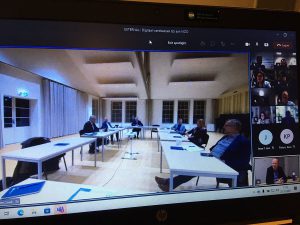 During the virtual tour of the NIZO Pilot Plant Nel explained the aim of the recent granted REACT-EU subsidy for the SPRINT project is to realize the necessary investments in the pilot plant that gives innovative start-ups, scale-ups and SMEs the opportunity to develop new ideas and test, demonstrate and manufacture products in an sustainable accessible way.
The visit ended with lively discussions with Provincie Gelderland on the innovation chain, eco-system and cooperation to meet worldwide sustainable food challenges with great input of Foodvalley NL, FUMI Ingredients, StartLife, Brave New Food, Oost NL, TKI Agri & Food and the Municipalities of Gemeente Ede and Gemeente Wageningen.